UBUD Restaurant invites you to a gastronomic experience you will find hard to resist.
OVERVIEW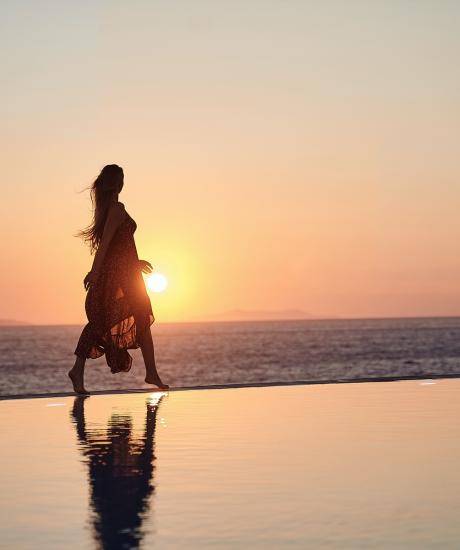 Representative of Greek cuisine and its respect for ingredients, our menu of snacks and dishes is an inspired mix of traditional recipes with a touch of contemporary and comfort gastronomy. Our chefs select daily the finest ingredients from handpicked local vendors to create a palatable experience that will accompany you during day and night, while you are gazing at the magnificent blue of the Aegean Sea.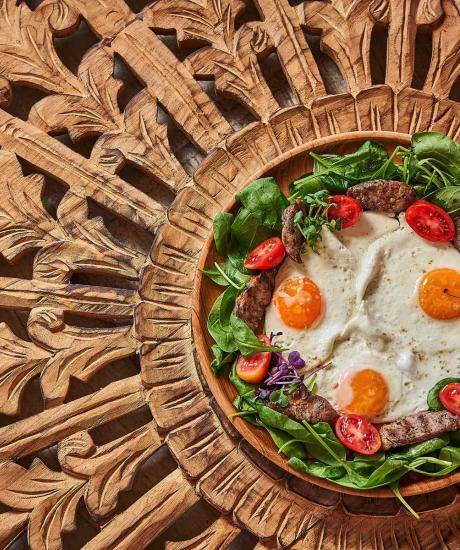 A traditional culinary adventure begins everyday in the sophisticated space of Ubud Restaurant. Enjoy a delightful lunch nestled in the cooling shade of banana trees, or savour superb cocktails and intimate candlelit dinners against the spectacular sunset. A spot designed to be treasured by those who know how to enjoy the finest details in life. Bon appetit, or in Greek, Kali Orexi!