An island born of the sea and the sun, a destination instantly adored and forever cherished. If we could choose a place to call heaven upon earth, we would choose Mykonos.
OVERVIEW
The world famous "island of the winds", the epicentre of cosmopolitanism and extravagant entertainment is the tiny island of Mykonos, in the centre of the Cyclades in the Aegean Sea. A whitewashed heaven where traditional charm and eclectic modernity come together to create a dreamy holiday destination is, without a doubt, one of the most popular holiday destinations in the world.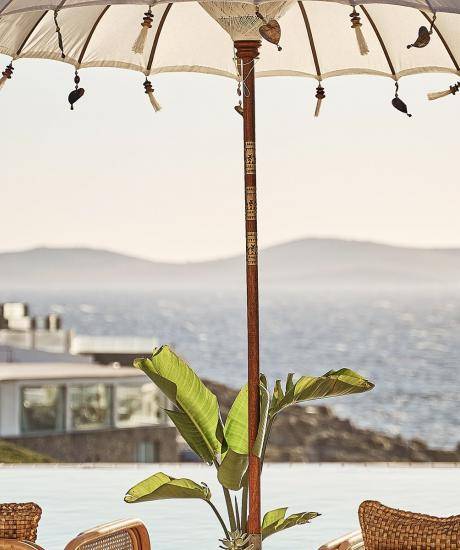 The distinct character of Mykonos is unlike anything you may have come across in your travels. The enchanting architecture, so in harmony with the natural surroundings, is the first thing to capture your eye. Whitewashed beauty, slicing the blue of the sea and the sky in half, welcomes you to an evocative adventure into tradition and modernity. Elegance deriving from the past and the present, charm that brims your heart with joy and sophisticated cosmopolitanism that transcends your expectations and immerses you in a world of modern bliss. Mykonos is one of a kind, and it's yours for the taking.