Isn't it just perfect when everything comes together in harmony and absolute beauty? Poolside at Ubud Mykonos is where it all happens, from delightful breakfasts to all-day snacks and to cocktails against the golden sunsets.
OVERVIEW
Sometimes, all we crave for inner peace is a spot where we feel free to relax and savour the simple pleasures of island living. Poolside at UBUD Mykonos, everything that could enhance your holiday stay awaits. Our well-stocked pool bar greets you with authentic Balinese and Mykonian treats every day for breakfast, while it will cater to all your needs throughout the day with scrumptious snacks and refreshing cocktails and beverages, making sure that your experience is as relaxing and flawless as you dreamed it be.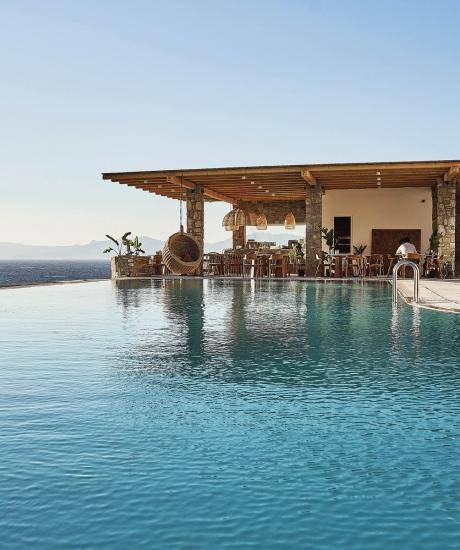 Soak in the invigorating power of the Greek sun, dip in the glistening waters of the pool and revel in the beauty of one of Mykonos' hidden gems, where precious moments of casual relaxation become an experience to treasure.